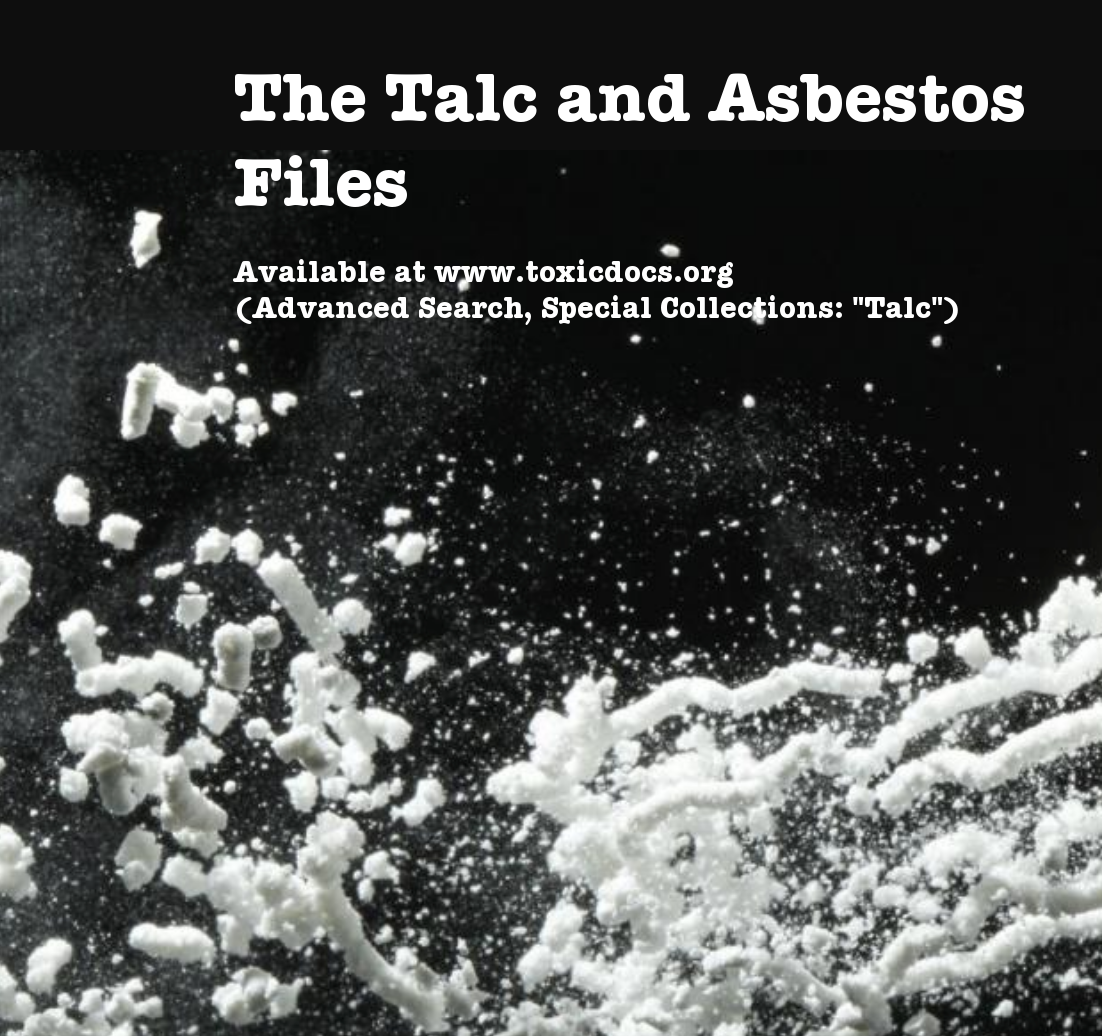 When mined, the mineral talc was often contaminated with asbestos. Researchers increasingly expressed concern about the potential health effects of talc for workers and consumers.
Toxic Docs has created a Special Collection of talc documents on this issue.
They are both from individual companies as well as the trade association for the cosmetic talc industry, the Cosmetic Toiletry and Fragrance Association (CTFA), which tried hard to exert its influence on the Food and Drug Administration (FDA)'s regulation of cosmetic talc.
We will be adding hundreds more documents to this collection over the weekend and early next week. You can see it by going to Advanced Search and choosing the "Talc" special collection. Or just click here