The Poison Papers Come to Toxic Docs (Part One)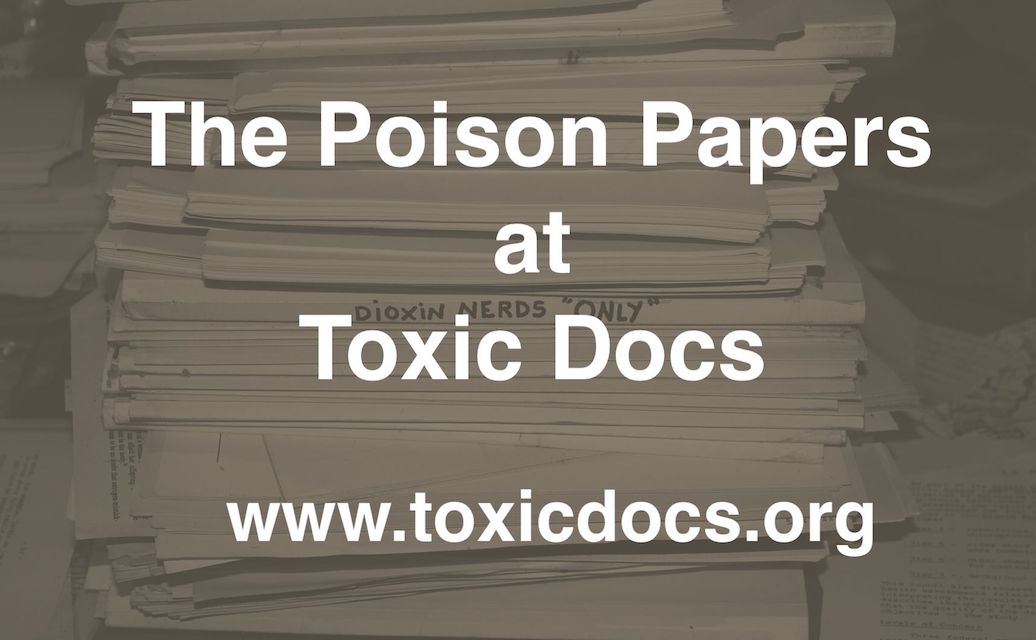 Today, Toxic Docs is pleased to announce that it is hosting the Poison Papers on its site. You can browse them by clicking here. And you can search them by choosing "Poison Papers" under the "Special Collections" field in our Advanced Search. Over the next few days, we will be uploading them in 3-4 batches of about ~2000 documents each.
The Poison Papers refer to documents on toxic substances collected by Carol Strum, Peter von Stackelberg, Eric Coppolino, and Diane Hebert. Without their hard work collecting and preserving it over the years, none of this would be available. They did so via everything from FOIA requests to filing lawsuits that made previously classified material transparent.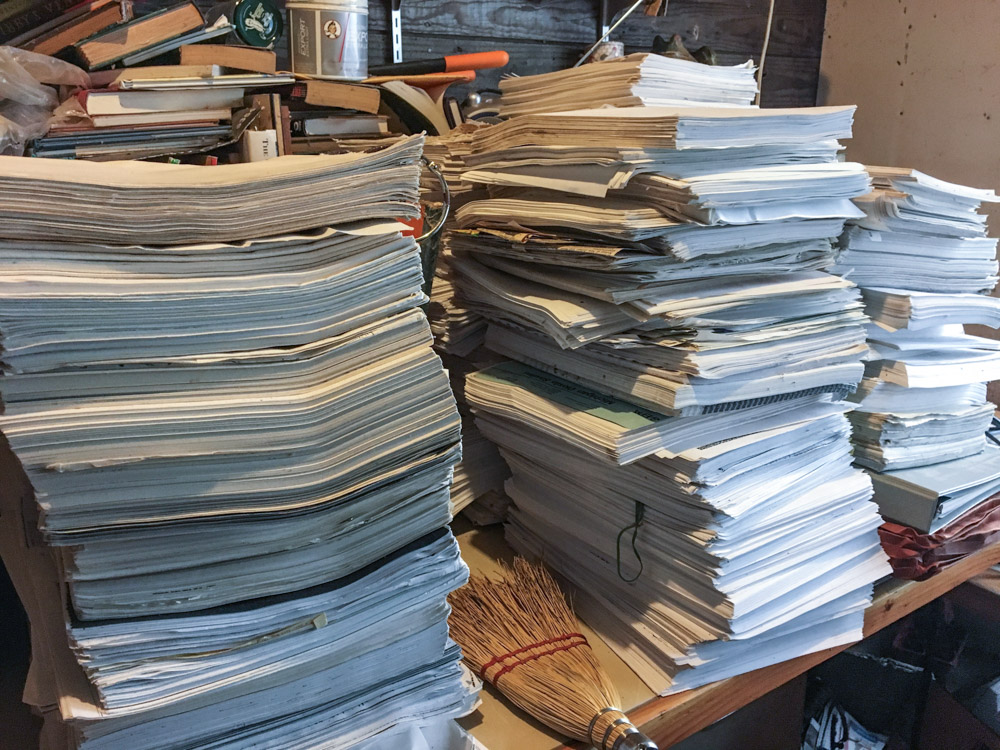 Image: Pre-scanned Poison Papers (Photo by Peter von Stackelberg
Like much of the other material on Toxic Docs, this material provides a peek into the government agencies responsible for regulating toxic chemicals and the inner workings of major firms -- from Dow Chemical to Monsanto -- that manufactured and sold toxic substances and products containing them.
Among the highlights in the Poison Papers are materials on Agent Orange, dioxin, and compromised EPA testing of several herbicides and pesticides. We have also created a new dioxin category in our advanced search.
Our friend Sharon Lerner of the Intercept has a terrific backgrounder on the Poison Papers that we encourage you to read.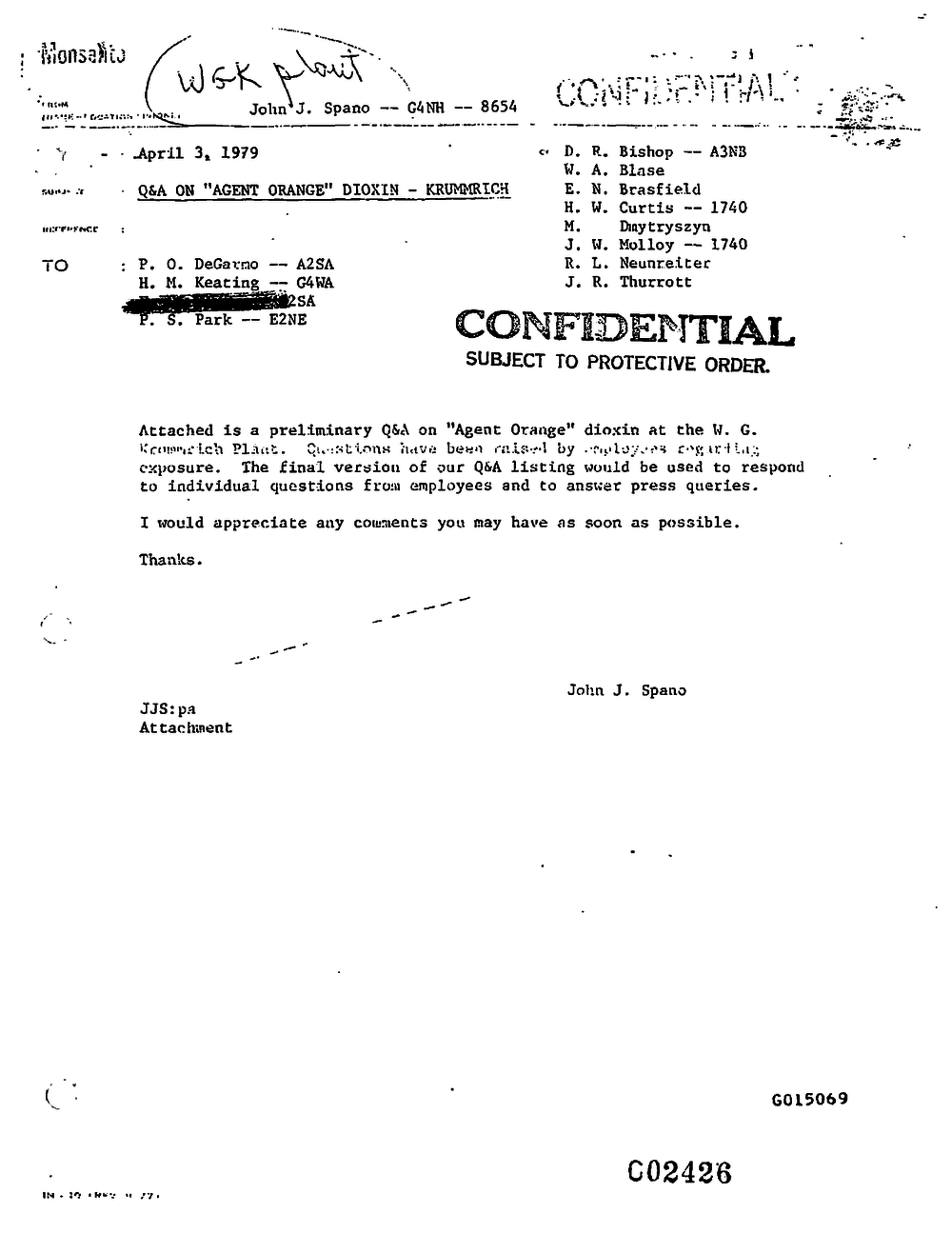 Image: 1979 Monsanto memo on how to respond to Agent Orange/dioxin controversies
We're doing a lot to make the Poison Papers as user-friendly as possible. We re-ran our own optical character recognition (OCR) engine on them to ensure the highest possible accuracy in making the text machine-readable: that is, full-text searchable.
But unique data challenges remain. The material comes more scattered and unstructured than the typical batches of documents we have received. The documents contain information on multiple companies and substances but come to us largely unsorted. Over the next few months, with Carol, Peter, Eric, and Diane's help, we will be applying a set of semi-automated algorithms to label the Poison Papers so that they can be browsed and searched in even more targeted ways. It's all part of our forthcoming software release. We'll also be digitally improving the image quality of a small number of documents that became grainy over the years.
We all saw no reason, however, not to make the Poison Papers available right now even as we work behind-the-scenes to sort them out.
We've always envisioned Toxic Docs as much more than a scholastic exercise and as part of a larger environmental health community. The availability of the Poison Papers here is another step towards that vision!